BARRY MILES
Presents His New
SYNCRETIC COMPOSITIONS

Recorded live in 1966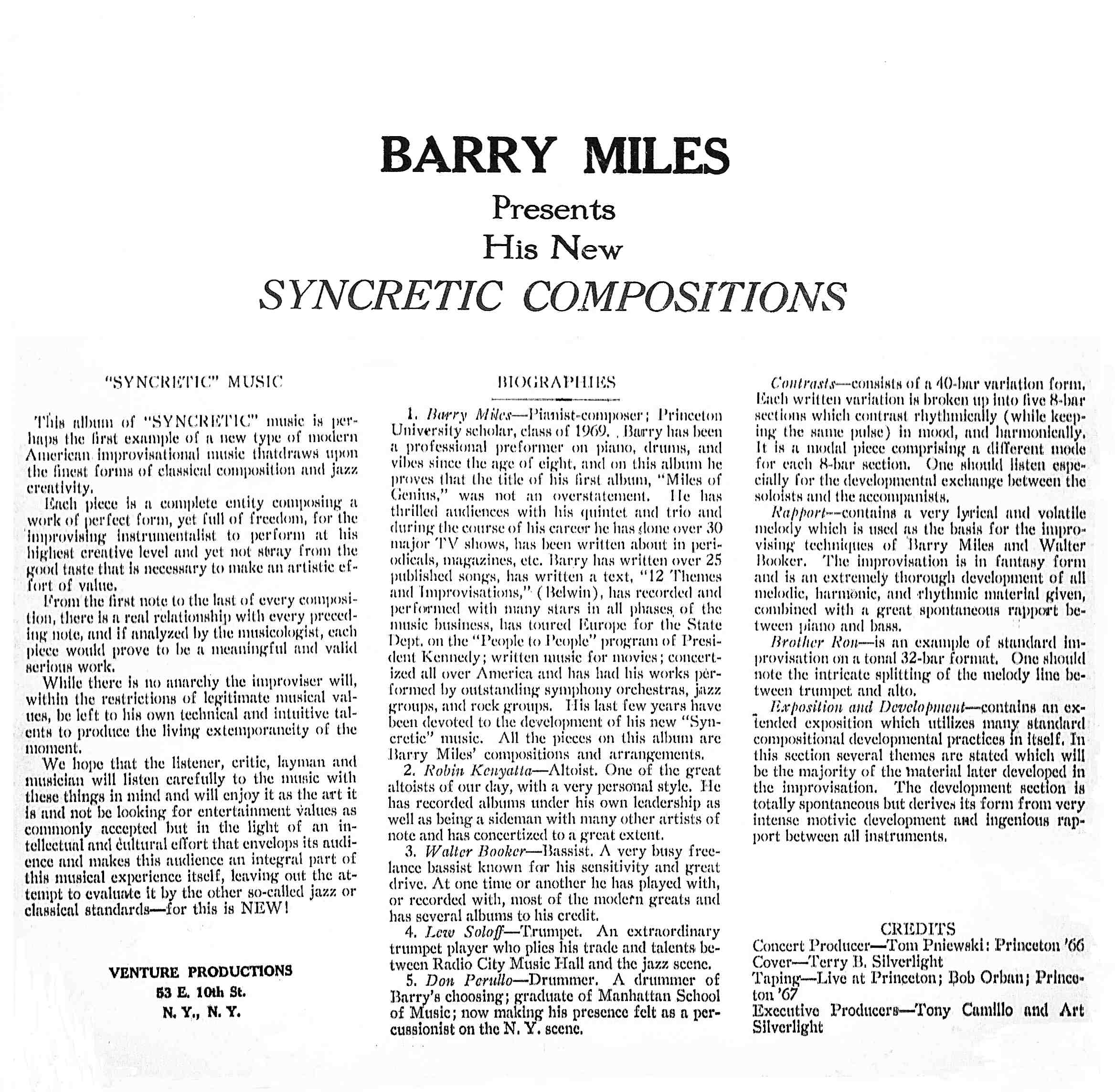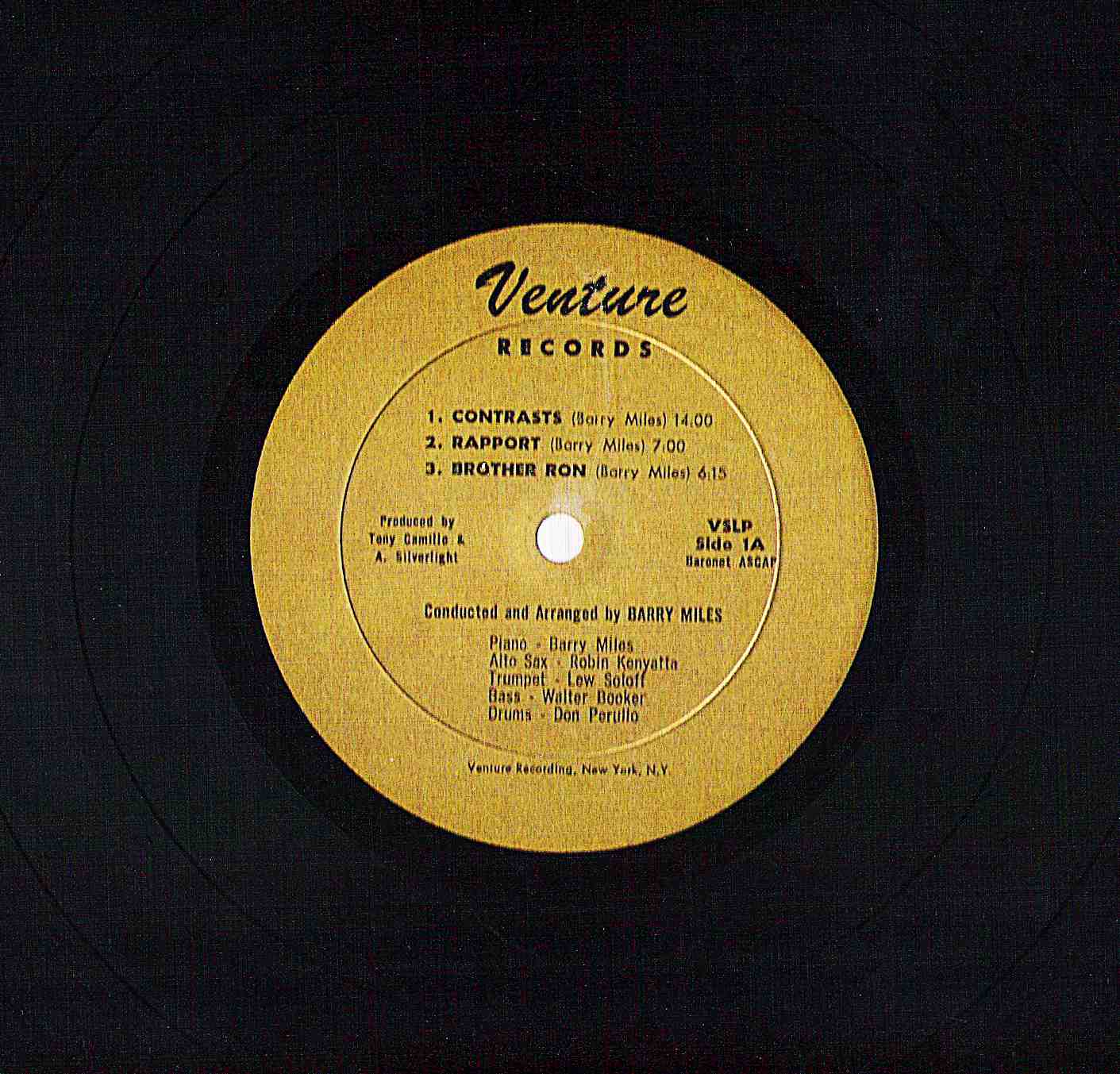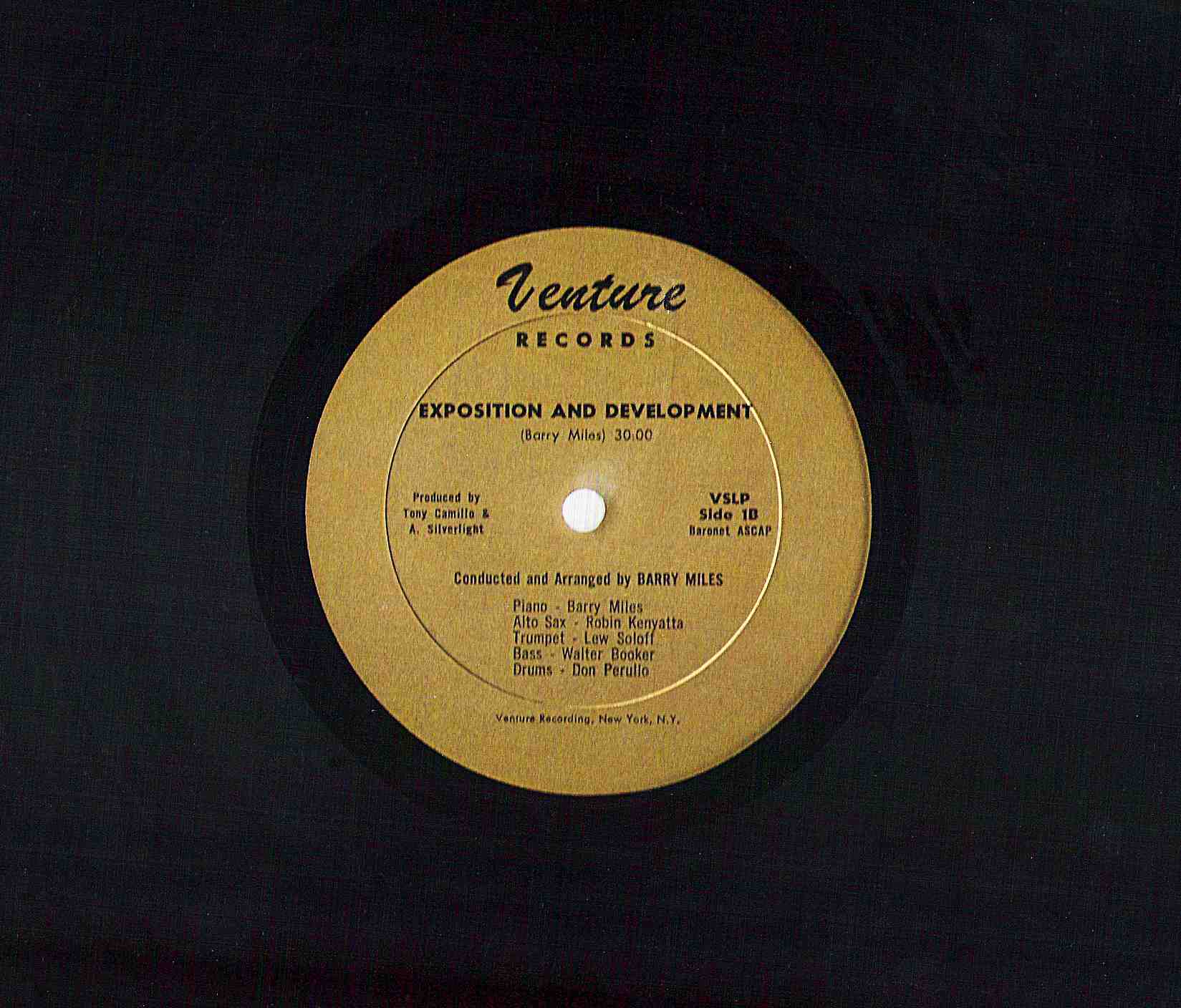 Composed and arranged by Barry Miles





BARRY MILES-----------------piano
ROBIN KENYATTA----------alto sax
WALTER BOOKER-----------bass
LEW SOLOFF------------------trumpet
DON PERULLO---------------drums





Contrasts
Rapport
Brother Ron
Exposition and Development





Liner notes


This album of "SYNCRETIC" music is perhaps the first example of a new type of modern American improvisational music that draws upon the finest forms of classical composition and jazz creativity.


Each piece is a complete entity composing a work of perfect form, yet full of freedom, for the improvising instrumentalist to perform at his highest creative level and yet not stray from the good taste that is necessary to make an artistic effort of value.


From the first note to the last of every composition, there is a real relationship with every preceding note, and if analyzed by the musicologist, each piece would prove to be a meaningful and valid serious work.


While there is no anarchy the improviser will, within the restrictions of legitimate musical values, be left to his own technical and intuitive talents to produce the living extemporaneity of the moment.


We hope that the listener, critic, layman and musician will listen carefully to the music with these things in mind and will enjoy it as the art it is and not be looking for entertainment values as commonly accepted but in the light of an intellectual and cultural effort that envelops its audience and makes this audience an integral part of this musical experience itself, leaving out the attempt to evaluate it by the other so-called jazz or classical standards---for this is NEW!